I've read some wonderful books so far this year, but I've made myself pick ten for this wrap. When I've lined them up it struck me how many I had actually bought myself, and of course it made me think of the accusation often levelled at book bloggers that they don't buy books.
I can also say that the vast majority of books in this pile were on my radar thanks to bookish twitter. The books below are not ranked, but I have arranged them in the order that I read them!
When All Is Said by Anne Griffin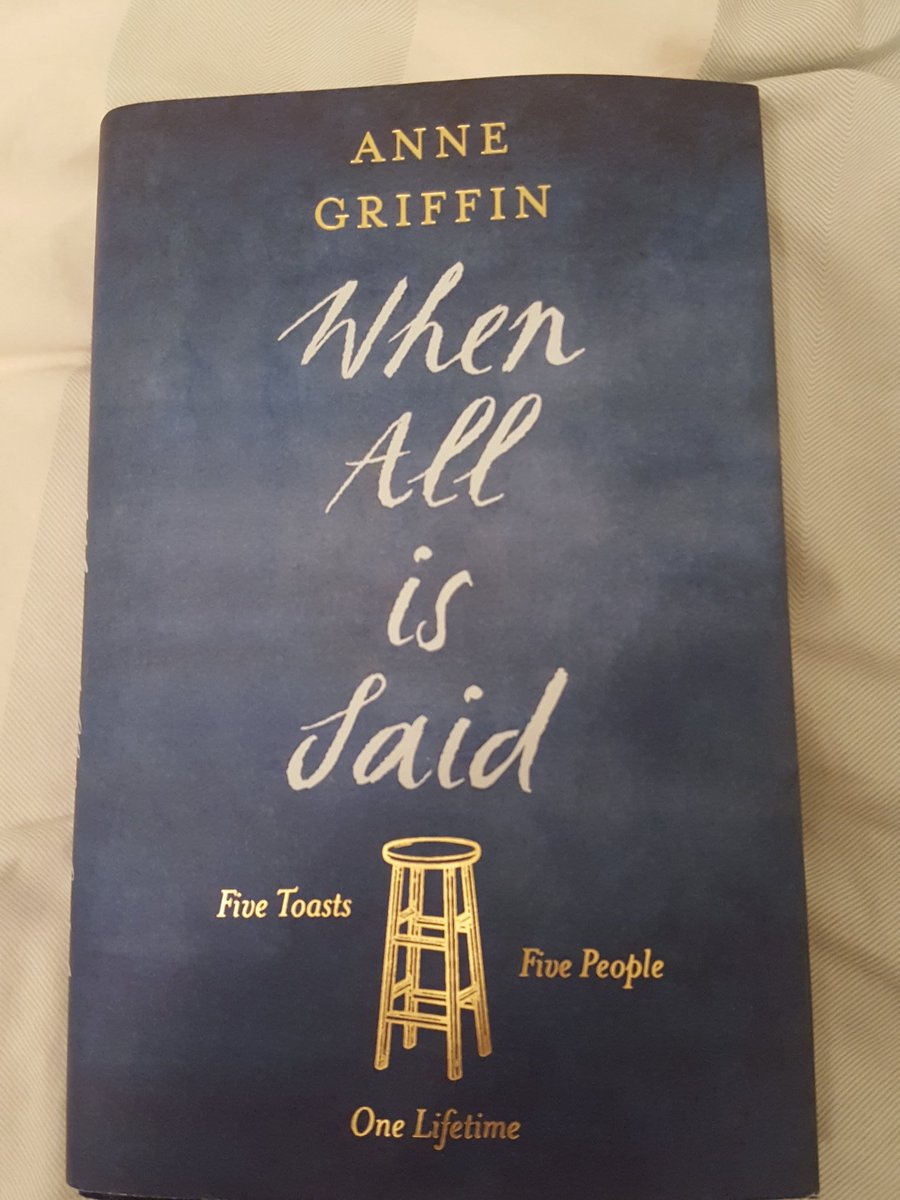 I bought this on publication day and just adored it. It's the debut novel of Irish author Anne Griffin. The plot of this novel is so simple, yet brave, and perfectly written. Maurice Hannigan turns up to the hotel bar in his home town of Rainsford, Co. Meath, Ireland. He has five toasts to make to the five people he has loved the most in his 84 years on Earth. It's a bitter-sweet read, which had me sobbing myself to sleep when I finished it! You can read my review here.
Once Upon A River by Dianne Setterfield
Dianne Setterfield is a master story teller, and I absolutely loved this Victorian gothic mystery set along the banks of the River Thames. There's an ethereal feel to this novel – the writing is exquisite and entrancing. Once Upon A River is a novel to be savoured and enjoyed.
My review is here.
The Wych Elm by Tana French
I loved this book. It's a complex, multi-layered murder mystery which will have you guessing the identity of the murderer almost to the end. It's my first Tana French novel, and it certainly won't be my last.
You can read my review here.
Daisy Jones and The Six by Taylor Jenkins-Reid
Daisy Jones & The Six is a vortex of a novel. Thankfully, I was off work when I picked it up, as I was sucked in to the centre of this story, and couldn't get enough of the characters. I found it it be a thoroughly enjoyable and ultimately uplifting book.
My review is here.
The Glorious Heresies by Lisa McInerney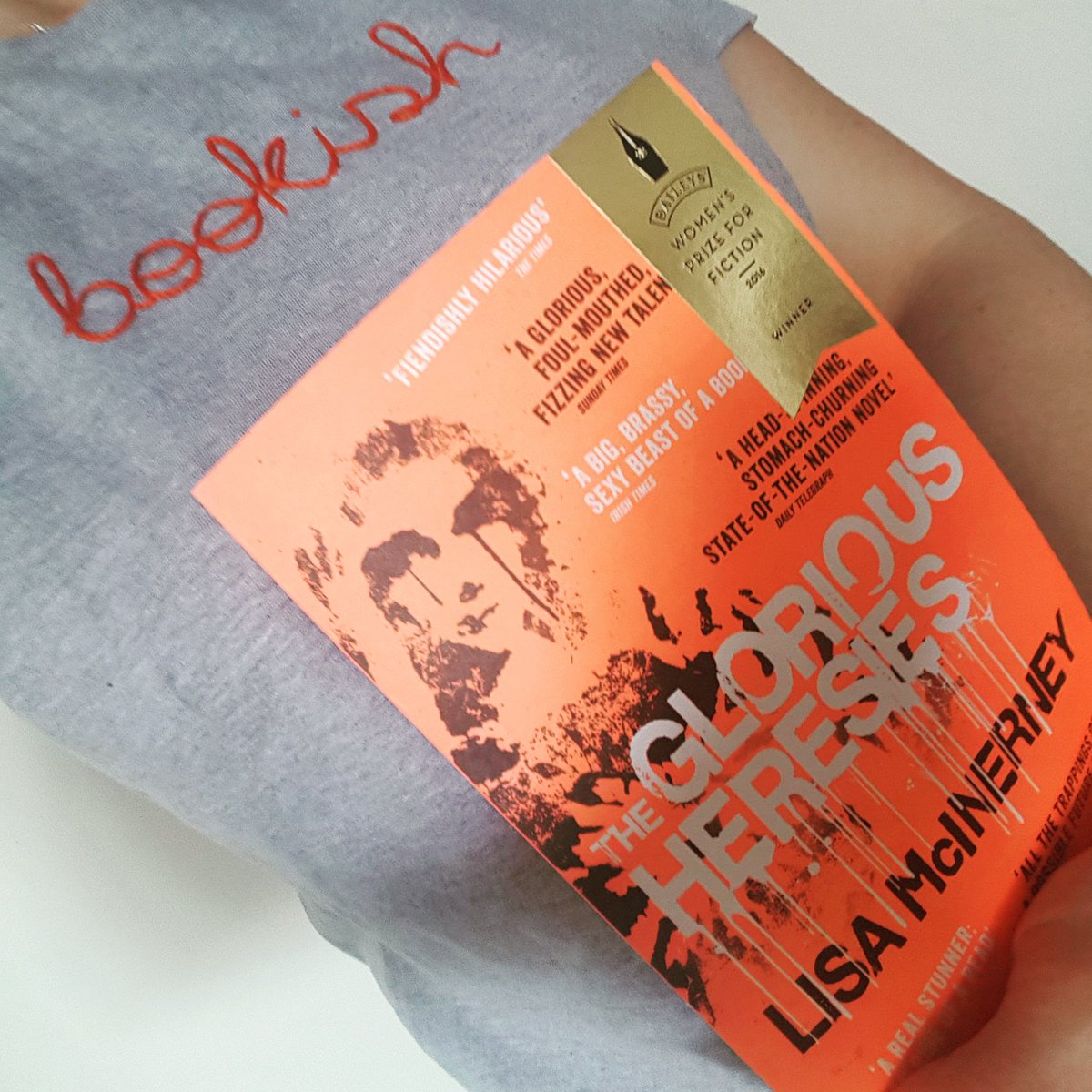 This book was the winner of the Bailey's Prize for Fiction (Women's Prize) in 2016. I can only blame 'book fear' for preventing me from reading it before now. I have a strong interest in Irish writing, as does US based book blogger Rachel @paceamorelibri, and she mentioned in one of her blog posts how much she loved it. I decided to bite the bullet, and I am thrilled that I did. I think it has become one of my favourite ever books – it's just brilliant. I've bought the sequel, but am employing massive amounts self control to pace myself, and not read it too soon…
Notes to Self by Emilie Pine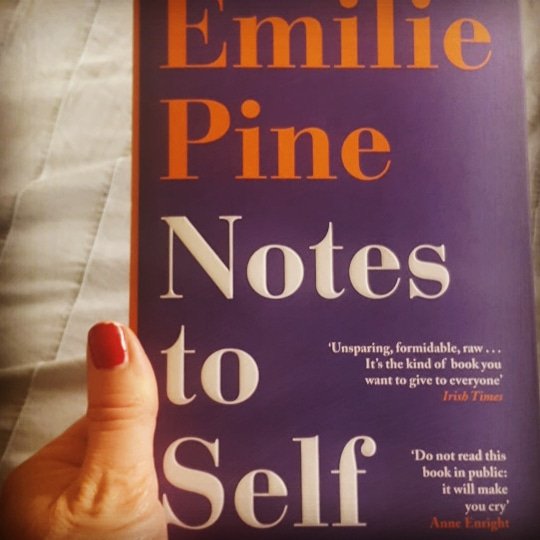 When I bought this book, I was in the middle of another one. I only intended to read the first page so I could get a feel for it, but that didn't happen; I got sucked in! It's a collection of essays by Emilie Pine, lecturer at UCD in Ireland, and is about major events in her life which have impacted upon her, like her struggles with infertility, her alcoholic father, her parent's divorce, her teenage years and her life in academia. It's the bravest and most honest book I have read in a long time, and one I want to push onto all of my friends. I can't recommend it enough.
Things In Jars by Jess Kidd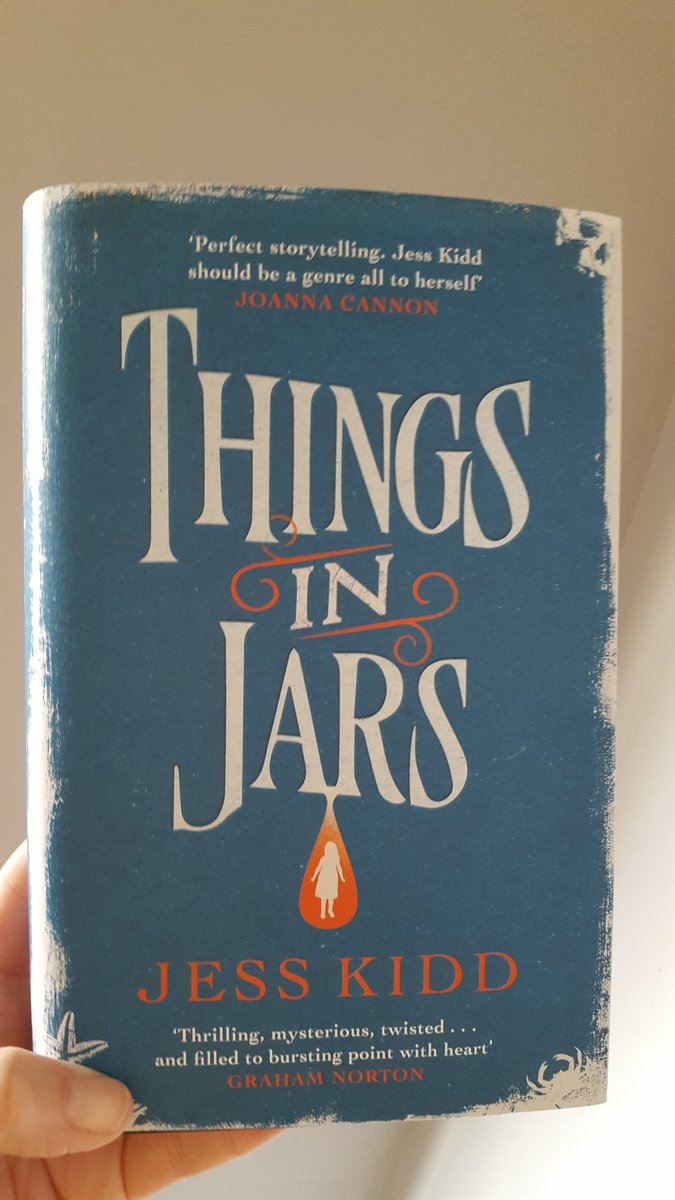 Things in Jars is a wonderfully plotted Victorian mystery novel, bursting with beautiful sentences and turns of phrase that brought smiles to my eyes on many occasions. It is populated with a cast of colourful characters who are likely to stay with you long after you finish the last page. It was my first book by Jess Kidd, and I'm very excited about exploring her back catalogue. My full review is here.
The Doll Factory by E S Macneal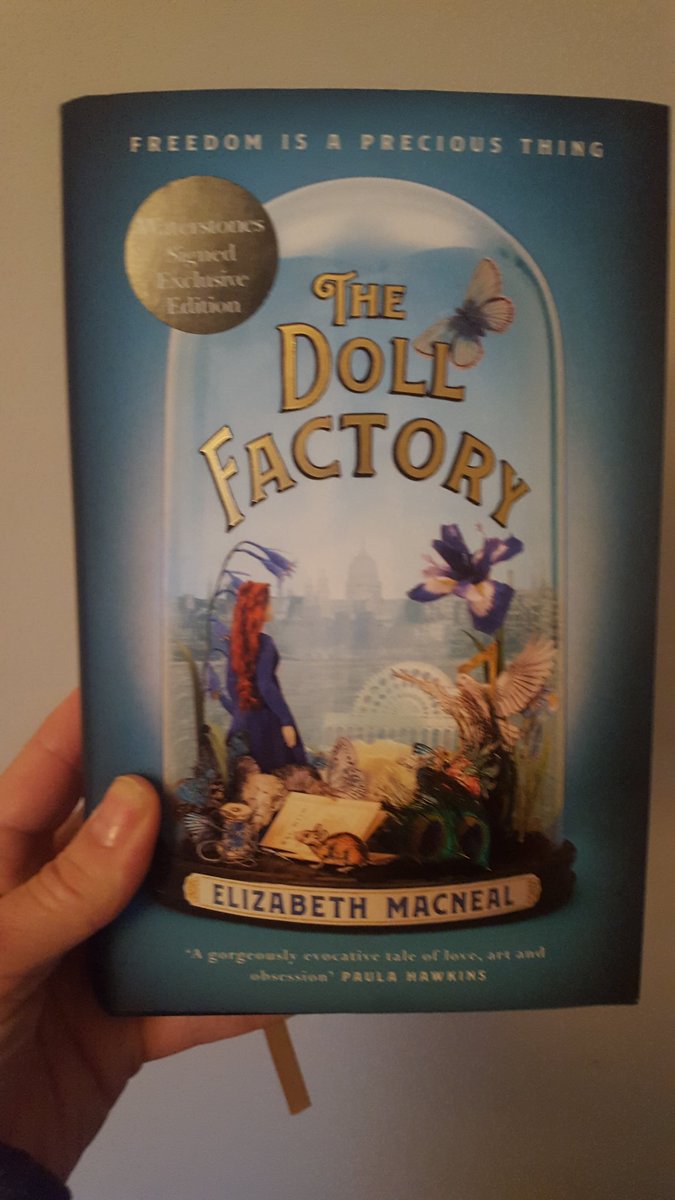 This book is a master class in historical fiction. It's exquisitely written, carefully researched and wonderfully plotted. I was utterly enchanted, and felt as though I had been transported back to Victorian London around the time of The Great Exhibition. The characterisation was fabulous. If you're a fan of historical fiction, you should definitely check it out – if you haven't already!
A Modern Family by Helga Flatland
I have read lots of Scandi noir books, but this was my first foray into (non-thriller) Nordic literature, and I was certainly not disappointed.
If you like character driven novels, this is one for you. A Modern Family offers intimate and insightful access into the minds of three adult siblings, focusing on the complexities of relationships, and the psychology of families. I absolutely loved it. My review is here.
The Red Word by Sarah Henstra
The Red Word is the debut adult fiction novel by Canadian academic Sarah Henstra. It's about many things, including feminism, fraternities, consent, rape culture and Greek mythology. It's subject matter can be difficult reading at times, but it is such an important read. It is such a well-written and intelligent book. My review is here.
So there we go. Ten of my best books of 2019 so far…and the summer holidays are coming up. Time to get thinking about my books of summer, and those I will take away with me. Bookish problems!